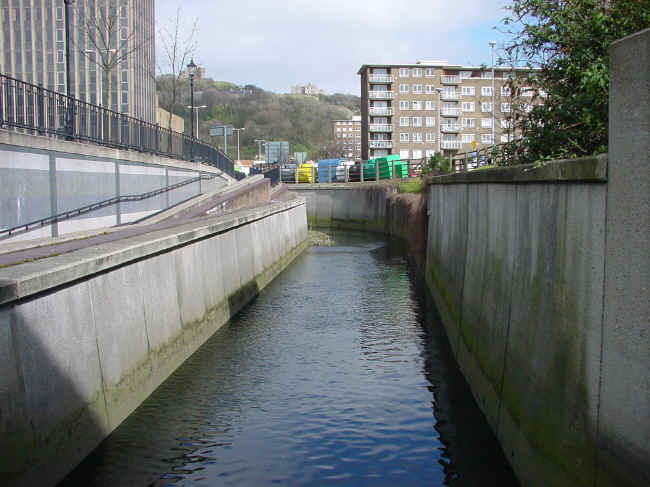 The picture above shows the Dour on the last leg of its route to the sea. From here it disappears under the road to empty into the Wellington Dock.
On the right are the Gateway flats, overlooking the harbour.
The site marked by the recycling bins, above the bend in the river channel, was previously occupied by the Dover Stage Hotel.
The church of St Mary in Castro can be glimpsed behind the lamp-post, while the Officers' Mess can be seen in the centre on top of the hill.
On the left can be seen Burlington House, towering over Townwall Street. Built as a hotel, with a smaller block of offices beyond, the Swiss hotel group who were to have run it pulled out. Subsequently, the smaller building became a hotel and Burlington House was used as offices by the Customs and Immigration Services, amongst others. The future of the structure, dubbed Dover's ugliest building, is currently under discussion.