The Fountain stands on the corner of Erith Place at 238 London Road. The land on which it stands was once part of the grounds of William Kingsford's Brewery. The picture above shows the house as it appeared in 1983.
The first record in Smith (1991) is an application for a spirit license in 1863. Originally the Prince of Wales, the name was changed in 1873 to avoid confusion with another house of the same name nearby. There was also a Fountain in the Market Square and an Old Fountain in Stembrook, so this was a strange choice.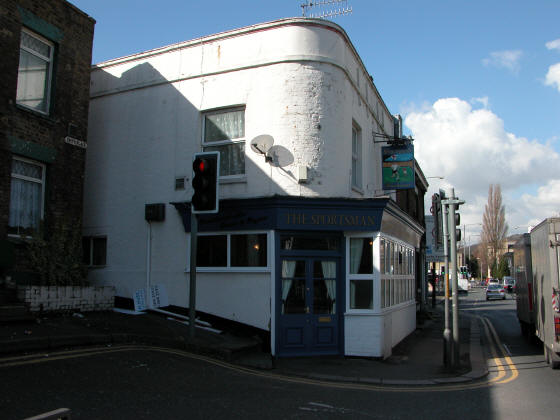 Closed for a short time in the 1980s it re-opened in July 1986, only to close again in March 1990. It re-opened under the sign of The Sportsman in May 1991.
---