The Cherry Tree at 92 London Road was said to be the first house in Buckland to be lit by gas in April 1847. There was a cherry tree in the rear garden which may have given its name to Cherry Tree Lane, now Cherry Tree Avenue, which runs nearby.
The pub has been in operation since at least 1785 when cock fighting took place here.
The adjoining property was incorporated when the premises were extended in the late 1970s.
The picture above shows the house as it looked in 1983.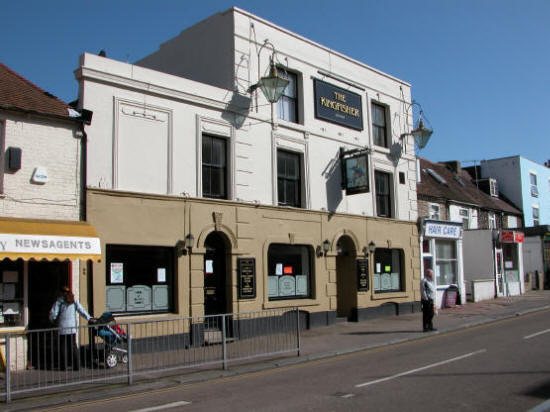 Recently re-furbished, it now carries the Kingfisher sign.
---