The Golden Arrow, on the corner of the Viaduct and Beach Street, has had a chequered history. The picture above shows how it looked in 1983.

The original was just round the corner in Beach Street. Number four in fact and well established by 1847. It enjoyed early opening from 1872. At first four and then three thirty a.m. from 1874. That would have been on weekdays only. With the street rebuilt about 1915 plans were approved for a new replacement. Gardner agreed to hand over the old premises when the town provided him with a suitable site to rebuild.

Formerly the "Terminus" but changing on 3 April 1962 when the brewer was presented with the head board from the famous steam train of that name by railway representatives. Percy Pettet continued as licensee.

The building was boarded up for several months but in October 1988 Sealink (British Ferries) were given permission to use it as offices with refreshment facilities over for use by truck drivers in transit.

The cafe was short-lived and the building appears now to be disused.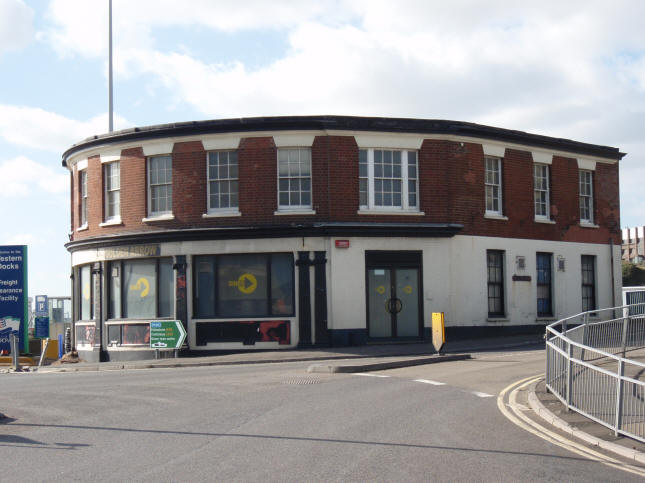 ---